Topic Mumble vs Discord vs Teamspeak is still actual despite it was thought Discord will replace all old apps. Teamspeak was released in 2001 then Mumble was released in 2005 and Discord was released 10 years later. It means that Discord is a relatively new application which has a lot of modern technology. Someone thinks Discord is the best application in its category…
But I found that Discord in some way is bad for a community development. After using Discord about 10 months we decided to refuse to use this program. Lets talk why our group considered to use Mumble.
1. Discord has famous "false presentation phenomena" which is really annoying. If you see that someone is online in Discord – it ONLY means that a person is online in Discord system. The person may be present on your current server or can be somewhere else (on others discord servers). Even the person who "is online on your server" can ignore messages on your server. He/she can turn off "notifications" and messages on your site will not bother him/her anymore. But, if you will see someone in our Mumble = this person 100% "with us".
2. Why mumble but not more popular TS. Teamspeak is very good program! Nearly all leading servers use TS. When we fly on servers we can use TWO voice program:
a) TS for communicating to server's community (PPT activation only)
b) Mumble for non-stop communication between us (voice activation is OK).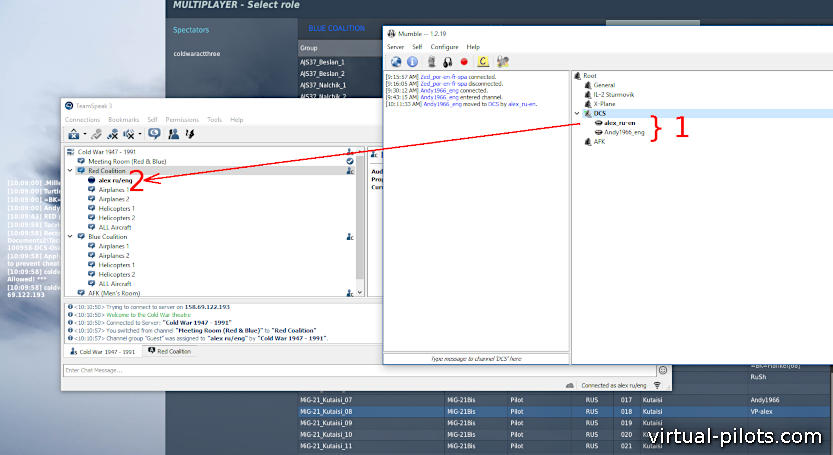 3. Mumble has additional functions for channels:
a) link to a channel – we can separate in different channels and someone can connect between channels to communicate between groups
b) whisper function – PPT will cause to speak to programmed channels or even a user in contrast of TS, you can create a connection very easy. It can be used between leaders of pairs or between different groups/pairs and GCI.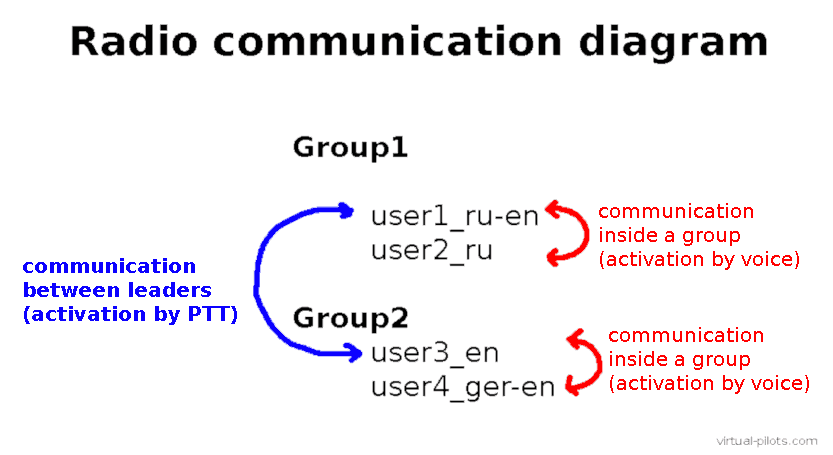 4. Mumble is absolutely free and open source software = no need to buy a license. It can be also used on our created server.
5. Mumble and Discord have the same voice protocols, but we found that Mumble is much more clear.
6. Mumble takes less resources.
7. We had previously some conflicts between Discord and DCS World, but we didn't see it in Mumble.
8. If you use VR, messages in Discord can appear right in front of you – believe me it really annoying!
---
The official Mumble site is HERE (you can find there the download link to the last stable version).
---
P.S. People raised some interesting questions about Discord like this:
….it solves all of the problems with Skype, TeamSpeak3, Ventrilo and is very easy to use while being completely free. However there are some things I would like to ask regarding Discord
If it is completely free, why not make it open-source?
Why not integrate full encryption? I don't see any valid reason not to. Mumble forces encryption and still manages to have high quality and low resource usage.
Why not release an application that allows people to self-host their own Discord servers? ….

Posted by u/EncryptedOrgasms
More details you can find HERE