XR Special Operations Department kindly invites everyone to the third international Special Operations Event CAT-A operation Tic-tac-toe on 24th August12:00–15:00UTC.
According to the legend on 24th August at the joint-use airport Novosibirsk – Tolmachevo (UNNT/XNNT) will be performed an international training on searching of the objects on the route. 5objects –«grids»are located in the restricted area UNR1196. They are composed of9 cells(3×3) and in one of the cell of each grids there is Tu-22 aircraft.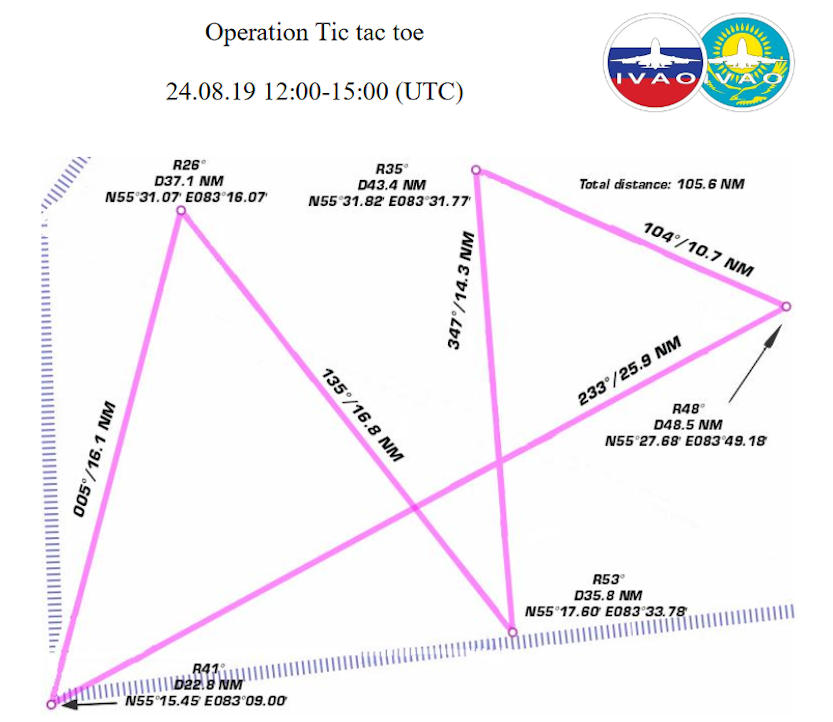 Permitted aircrafts are the following: propwith MTOW less than 7000 kg(C172, AN-2, L410 etc).
Details in Event Master Plan
For me this operation is very interesting. I will take part in this operation if I have a time. Although who want to take part in it I can help – let me know.