We are pleasured to inform you about our first crewed flight in the FSEconomy network! It means that both pilots presented in FSE. The flight took place in Egypt.
Flight plan
Aircraft: C-47/DC-3
Departure: HEAT (Asyut Int Airport)
Destination: HECA (Cairo Int Airport)
Type: IFR
Captain: Kybinec
Co-Pilot: Alex
Networks: FSE, Vatsim
We transported 18 passengers from Assiut Int airport (HEAT) to Cairo int (HECA) according FSEconomy.
FSEconomy
FSEconomy is not well designed for shared cockpit flights… We saw that a lot of companies in FSE give to pilots up to 80% of income… Here there are lot of questions… For me personally it sounds little bit stupidly… A crewed flight in the FSEconomy not a lot of financial benefits. This is a topic for a big and separated discussion… There is not exist an economy addition or program including commercial versions that is adapted for crewed flights yet.
Kybinec took all assignments for our company and then switch them to his flight. Additionally, he rented DC-3 for himself.
As we explained before, each time we puzzled where to fly today? One person wants to go there, other pilot wants to go to another place. FSE gives us "semi-random" tasks and goals. 🙂
Bye bye Wolfs City!*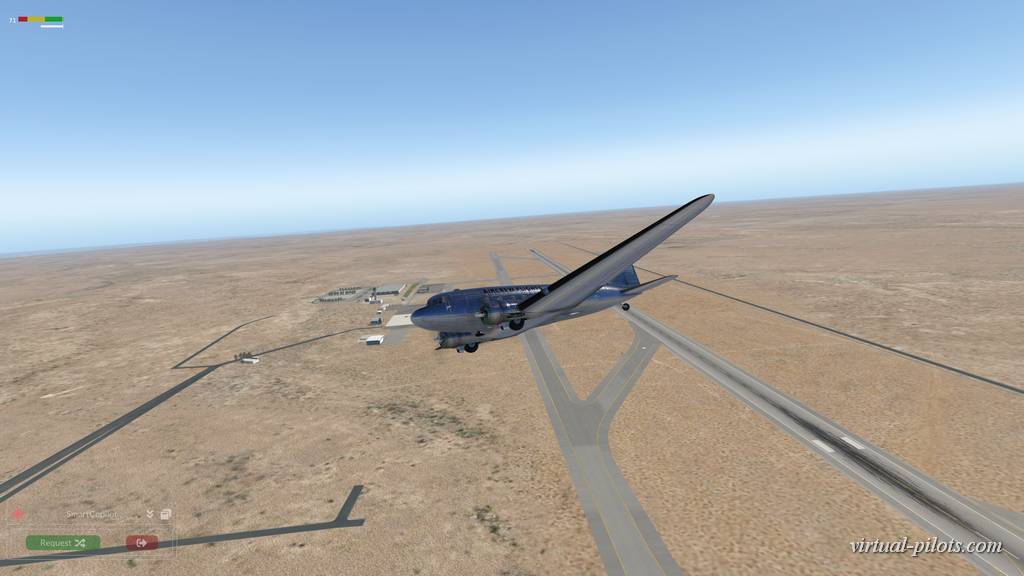 Bye bye Asyut or Lycopolites Nome or Wolfs City!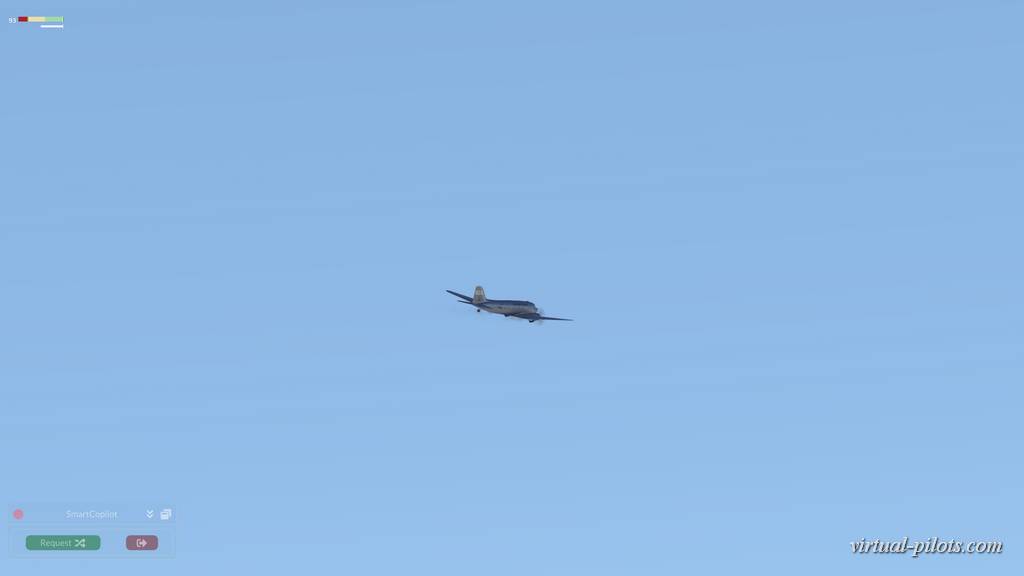 We can tell each other interesting stories even during crewed flight in FSEconomy 🙂
We flew along the Nile river and our captain Kybinec told me interesting stories about Egypt. I even didn't know about his knowledge… and I didn't know that mostly "life" here is concentrated along the Nile river!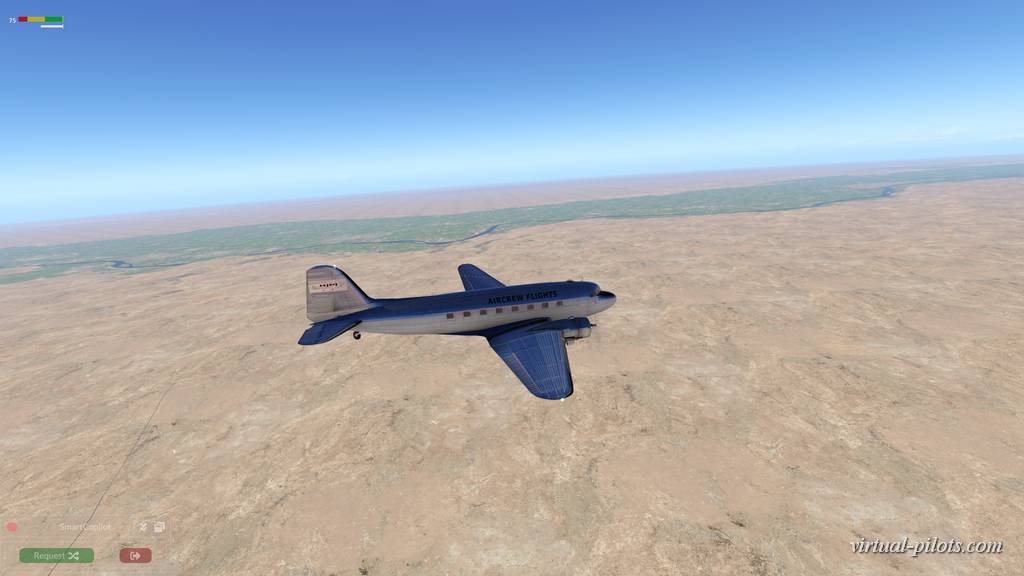 The sky at HEAT was clear but in the middle of our flight clouds have appeared.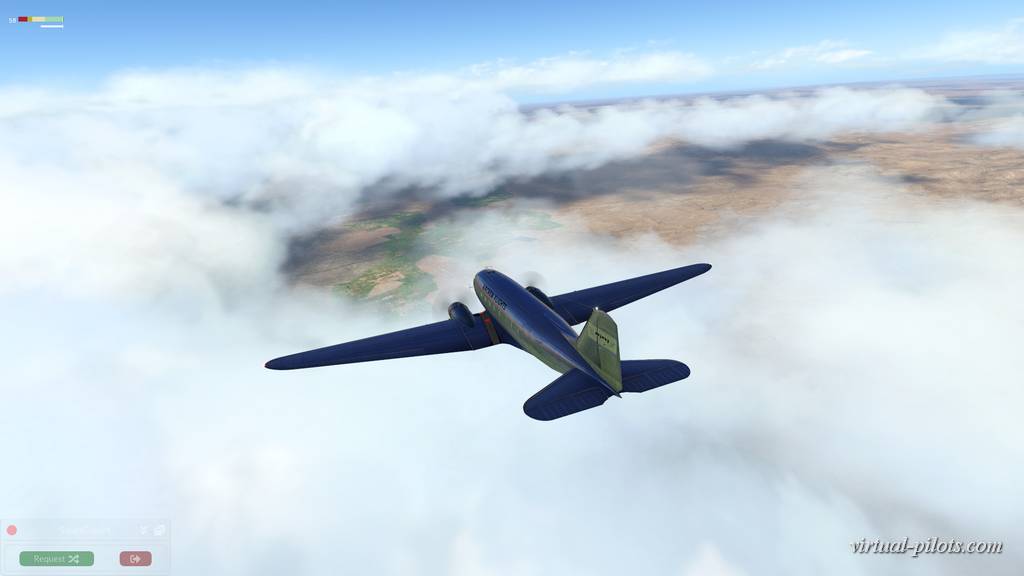 For the clouds and sky in X-Plane 11, I use Vivid Sky. As you see this plugin gives nice picture.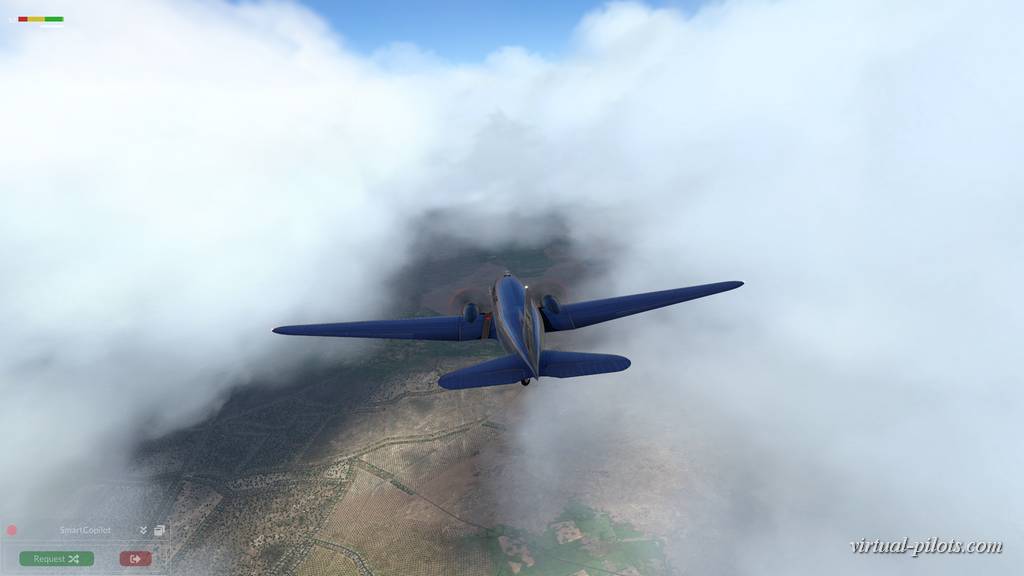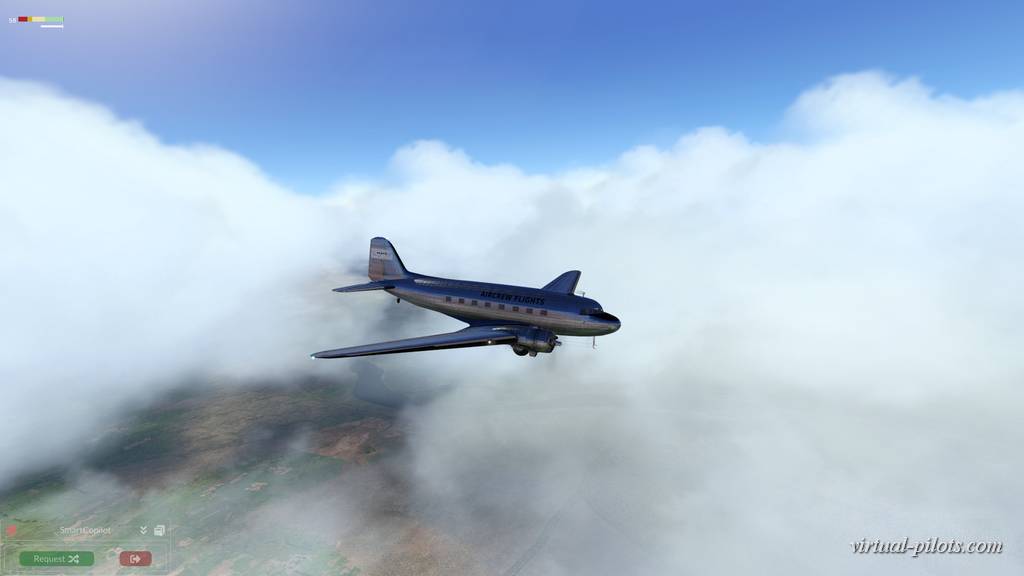 Only about 30 miles to go to Cairo and we can see farms or gardens (?) below.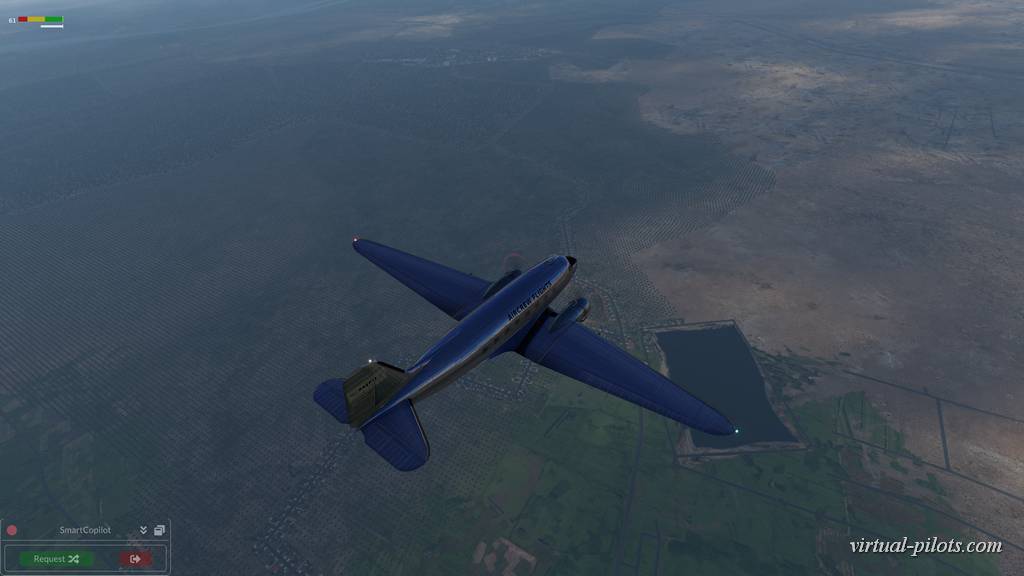 Approaching to Cairo
Actually, our flight was in the VATSIM system too. There wasn't controller, evermore I couldn't use ATIS. As a navigator, 😉 , calculated that the best runway is 5C for landing… But during approaching, I detected two planes took off from 23C runway. For this reason I set in GPS our approaching for 23C runway.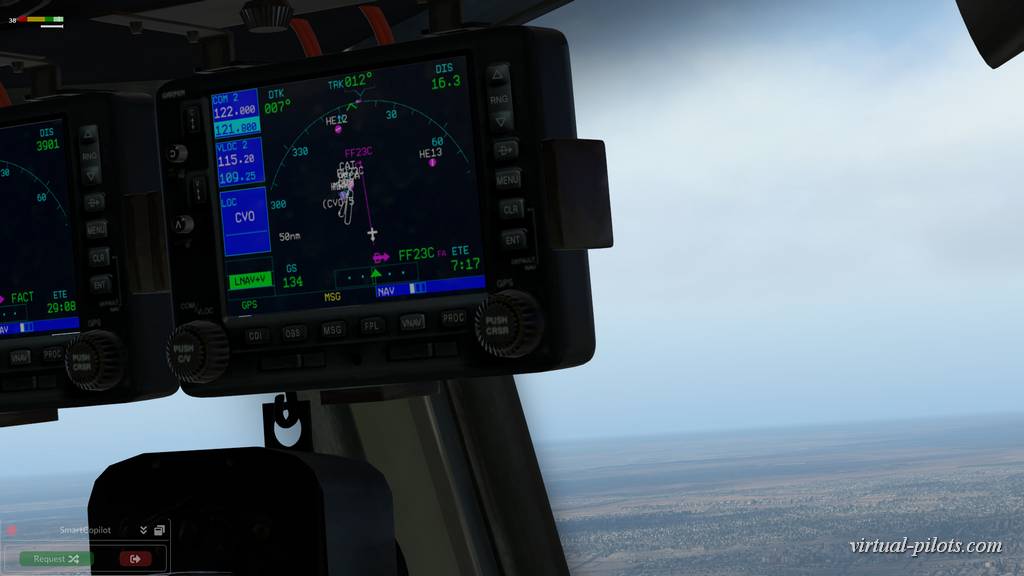 We are over suburbs of Cairo.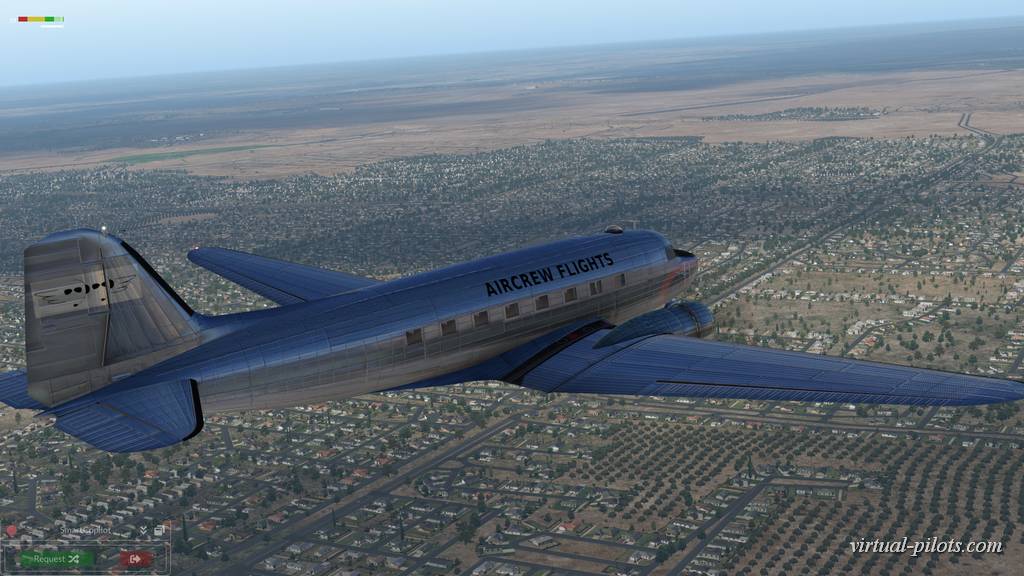 The runway is in sight and we see nobody – those two planes had departed to the north before our landing.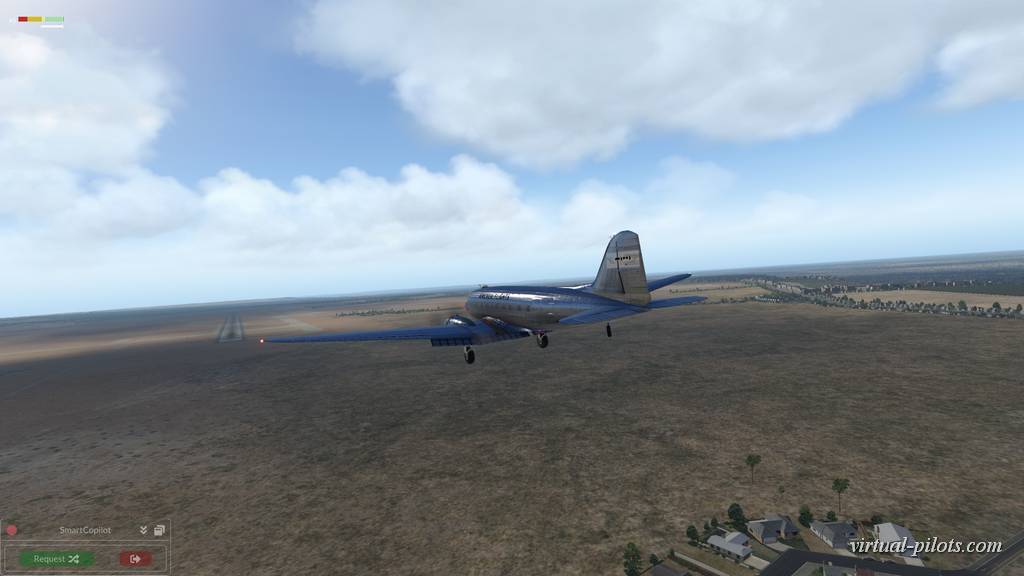 Everything is OK and we are on the glide path.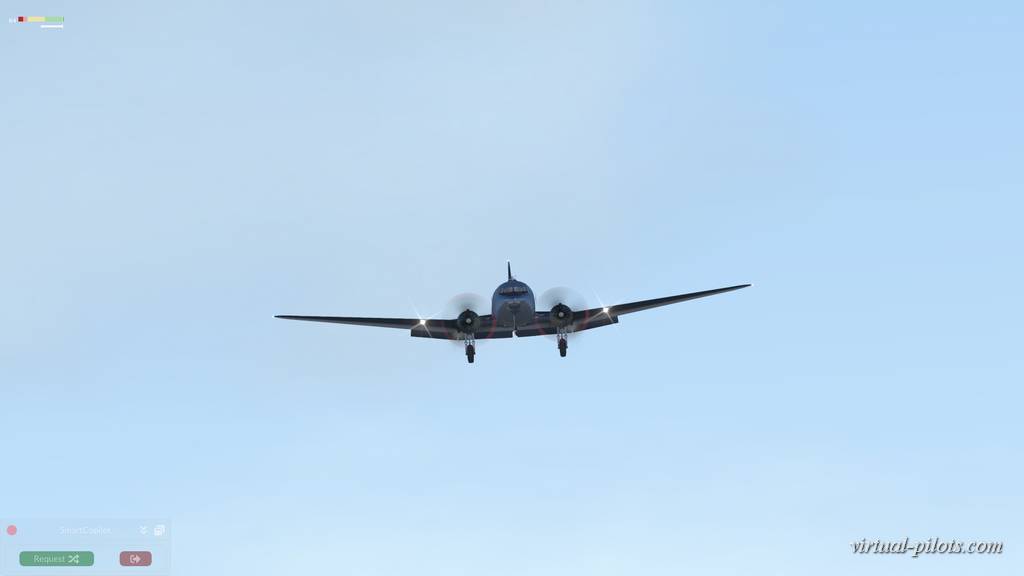 Except we successfully completed our task and earned significant money in FSE, it was really wonderful flight!
---
The official site of Asyut (who knows, maybe you will fly there in real life): HERE
* – Read the history about this city.