If it is snowing today, but it's summer in X-Plane, it is not very realistic. After looking at several plugins I chose Four Seasons Plugin.
Four Seasons is a freeware plugin for X-Plane that drives seasons changes. It means this plugin allows you to quickly switch seasons. There is an option automatic detection by temperature etc. However, I think it is better to choose manually because sometimes there is low temperature without snow and vice versa. Additionally, if you will set on "automatic detection", after first loading of X-Plane it will reloading again to set a season according temperature.
In this video you can watch Four Seasons plugin in action
This plugin will not show you snow if there is photo scenery will be installed and/or activated. If you need to see snow, just disable temporary your photoscenery in X-Organiser plugin.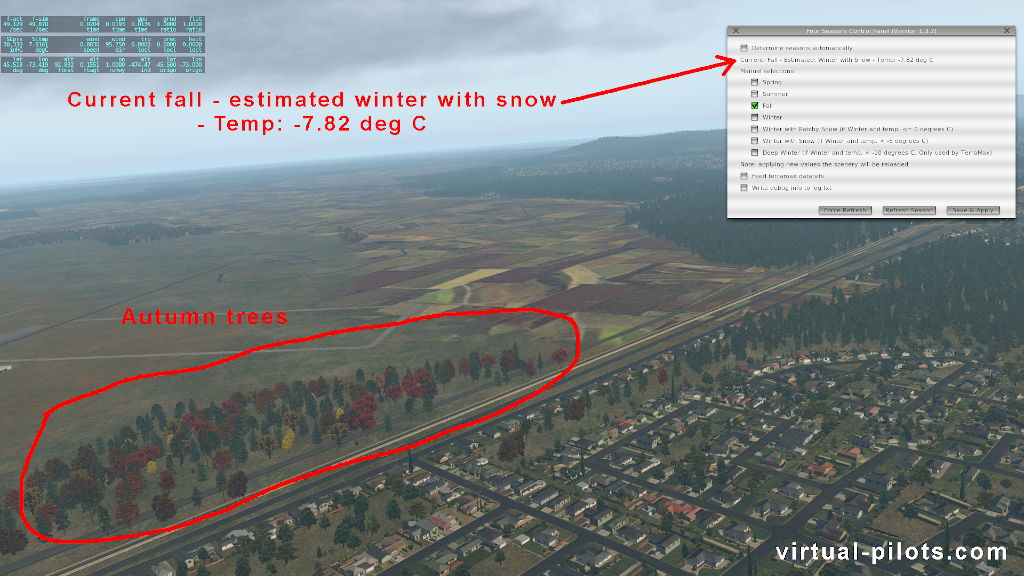 ---
You can download this plugin HERE
---
UPDATE: It seems we can use photoscenery with this plugin, please read HERE.