Our intelligent service found out that enemies planned to bring to Gudauta airfield reinforcement from Tbilisi city. They planned to use several transport planes for this goal. @zedd and I received a task to intercept enemy transports before their landing at Gudauta. The problem was that for some reasons we didn't have CGI support and we had to find targets visually and with Mig-21's radar! Probably it was connected with confidentiality but they didn't explain why.

I planned to take four air-to-air missiles R-60 but our ground team charged my Mig-21 in an inappropriate way, you can see it in the picture below.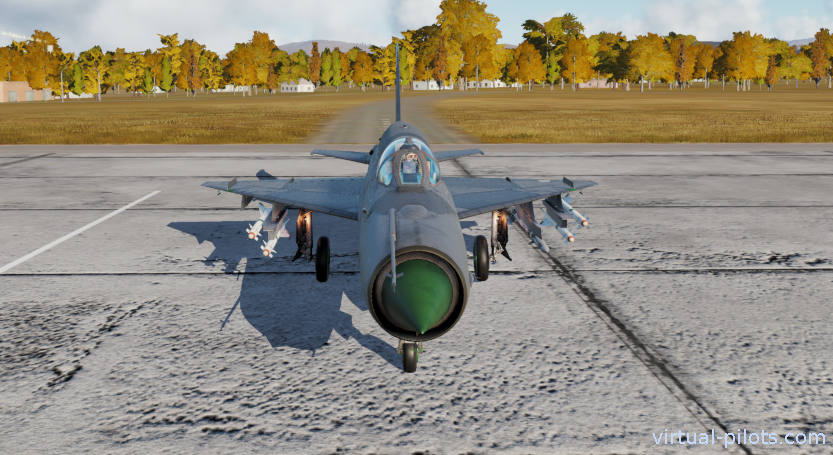 There is an investigation at the present time – was it a sabotage or they were just drunk. Additionally, they didn't put fuel in an appropriate way (picture below) so I was forced to change my plane.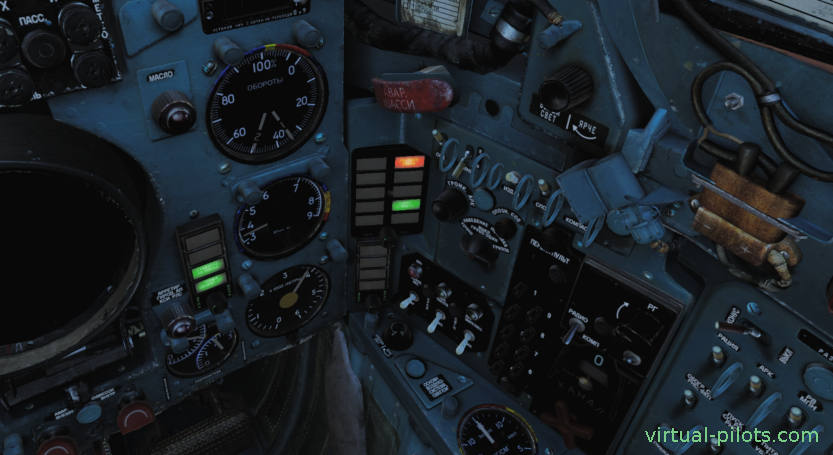 Unfortunately I spent a lot of time preparing my Mig-21 for the flight. After my fighter was ready we took off immediately from Adler airfield (Sochi).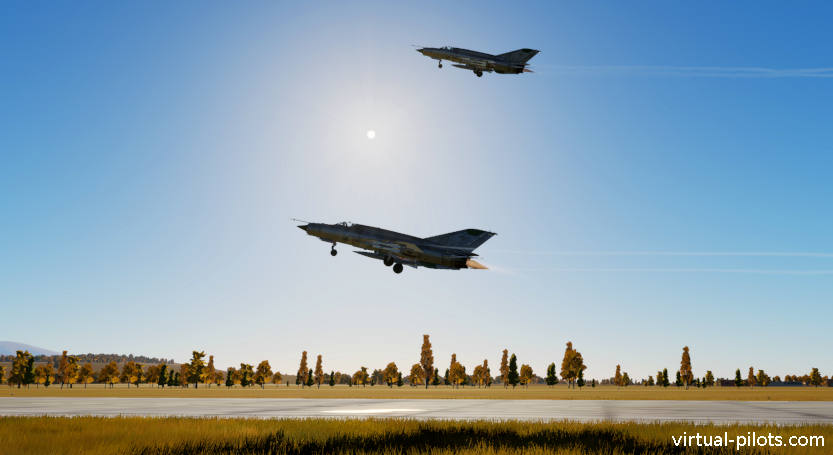 We decided to reach Gudauta airfield and then to start searching the transports toward Tbilisi city.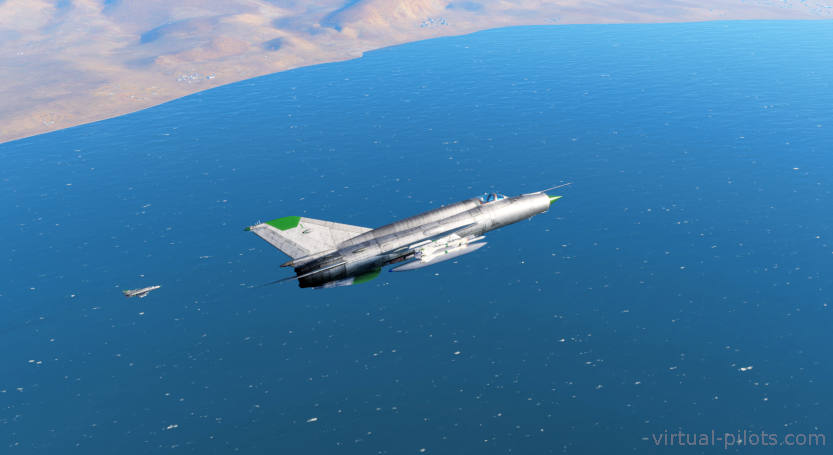 After Gudauta, we took the course toward Tbilisi. We started to search together but later we split and searching at both sides for the valley. After about one hour of unsuccessful searching, we decided to go back to Gudauta and wait for the transport there.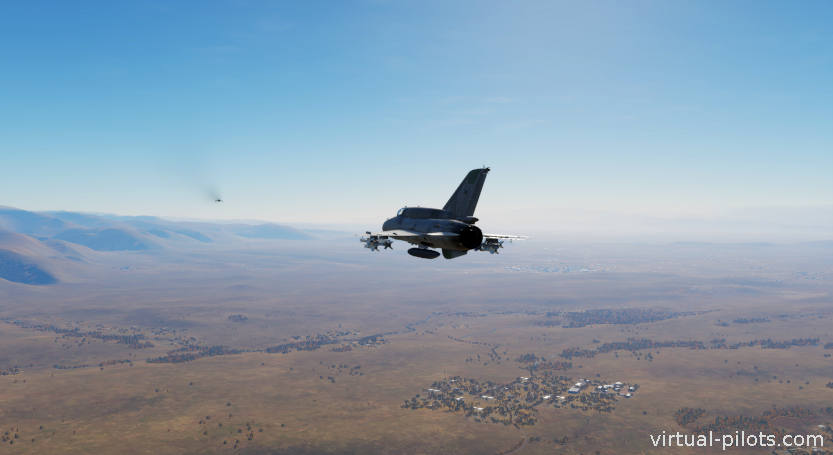 The answer was very simple. Later after post-flight analysis, it was found that we bypass the transport near Gudauta. They were in 18 km at our right so we didn't see them.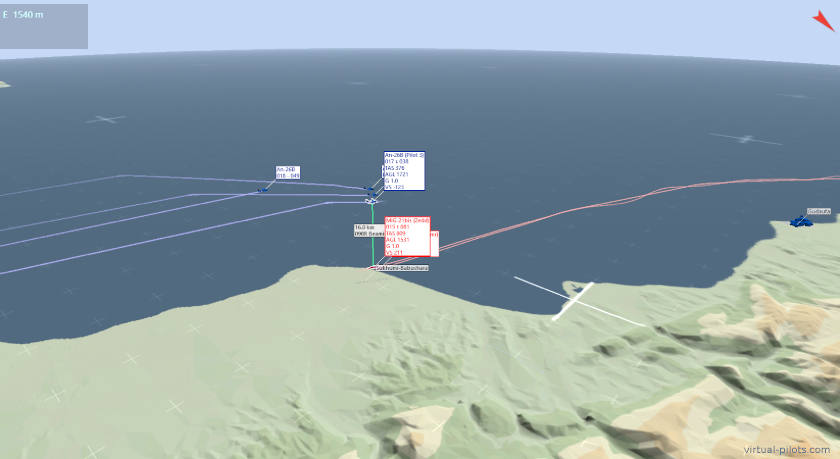 Four enemy An-26 easily avoided us…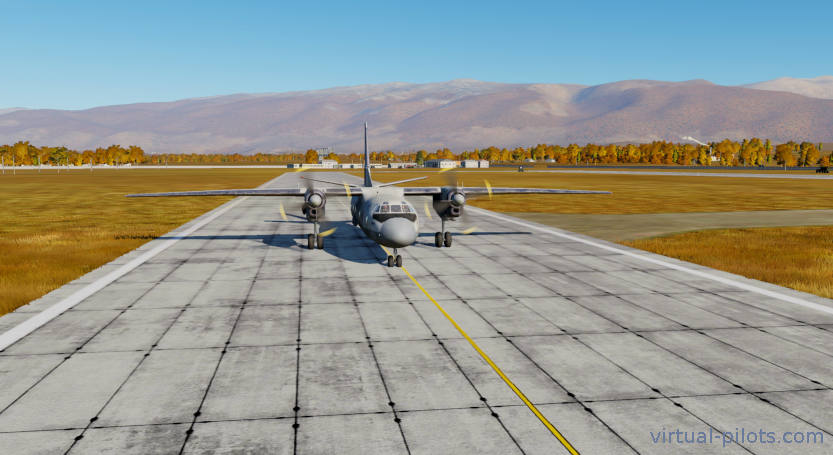 Our flight plan was good but we spent a lot of time preparing for the flight!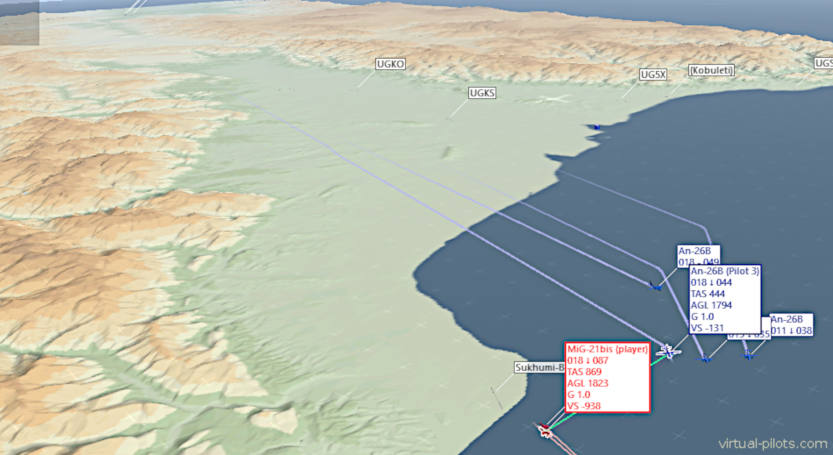 Two enemies An-26 successfully landed and began to unload.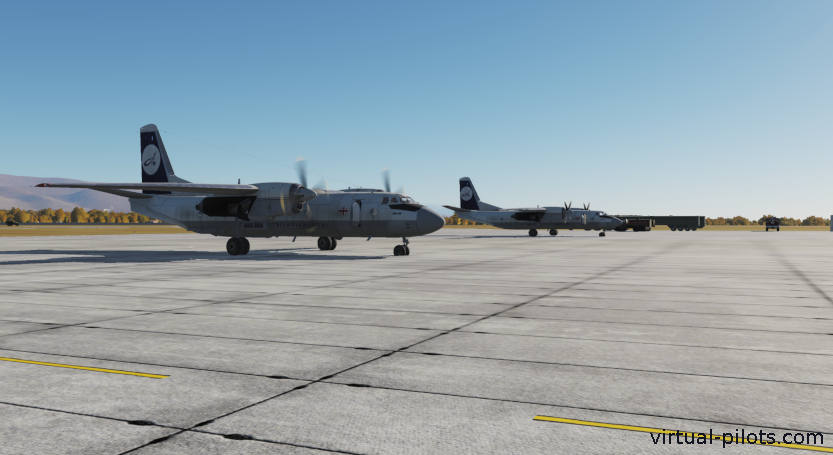 Meanwhile, our ground forces reached the Gudauta airfield.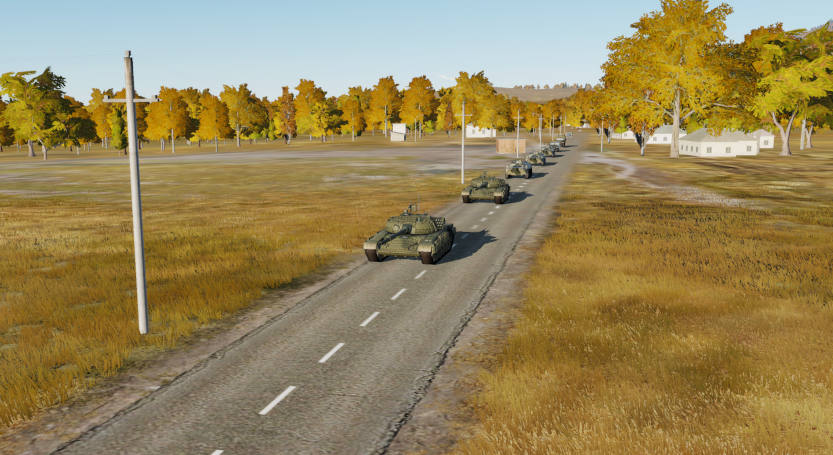 They broke the defence relatively fast and captured the airfield.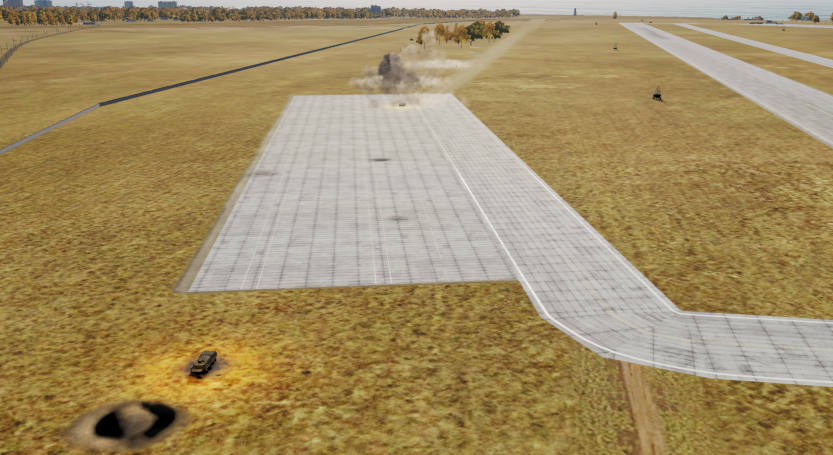 Two other An-26 obviously received a signal about the attack. They turned and headed back to Tbilisi.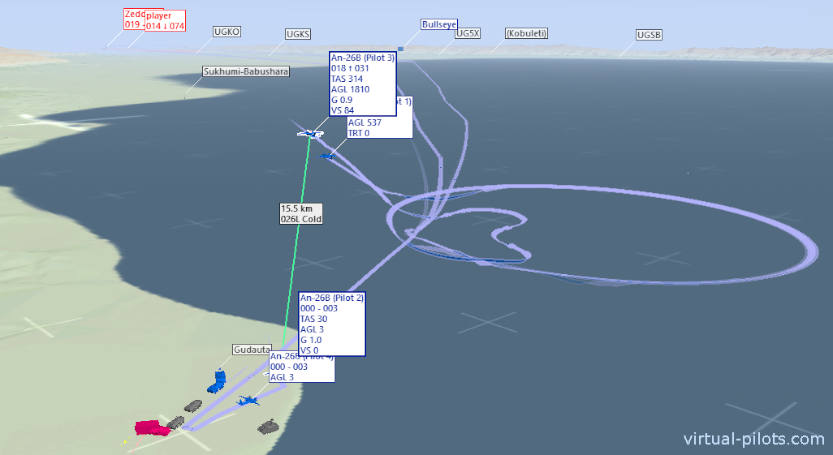 All An-26 crew and what they brought to Gudauta were captured by our ground forces. By the way… @zedd and I suspect that we, with our blinded Mig-21s, were used to distract enemies' attention.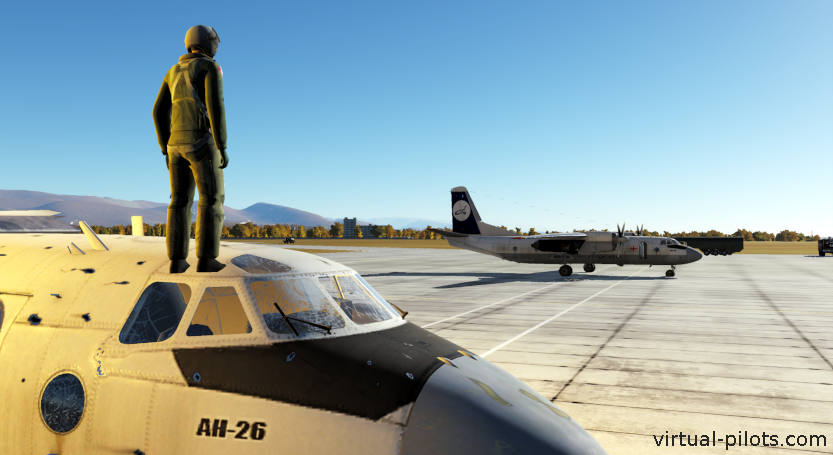 After searching we were out of fuel. For this reason we didn't even think to intercept those 2 escaped An-26s. We thought how to reach our nearest airfield and landed there.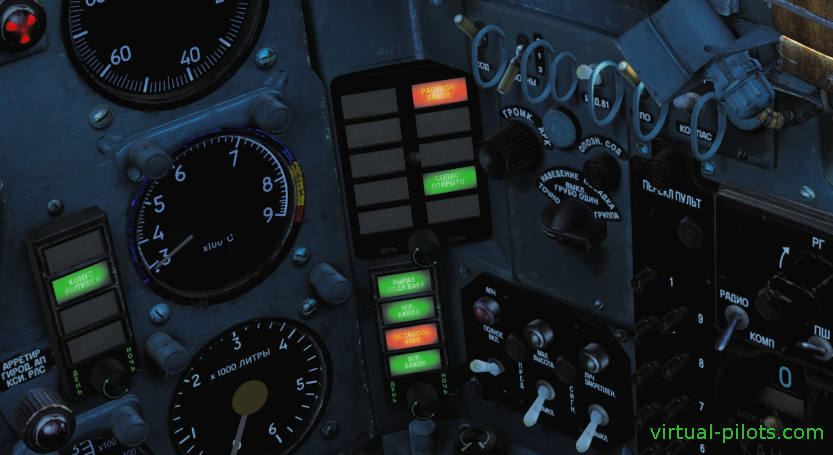 Unfortunately my engine stopped. To avoid crashing in a town or village I pointed my Mig-21 toward Black Sea.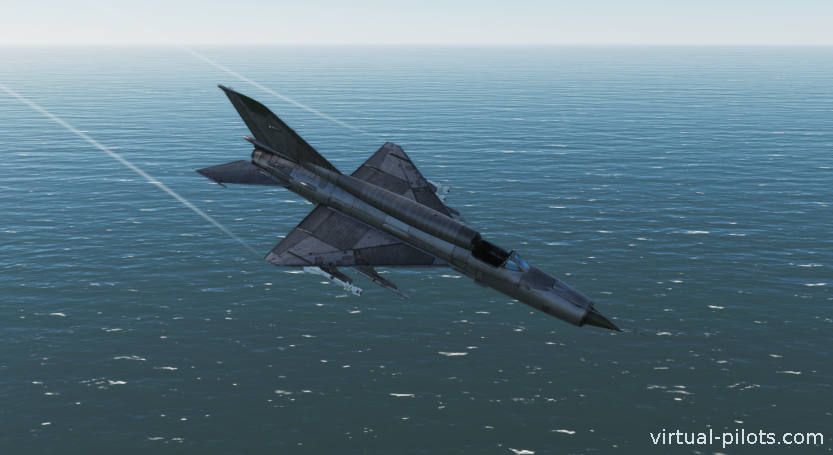 Then I ejected and the water wasn't cold as I suspected. 🙂
@zedd successfully landed in Gudauta because the airfield was under our forces control.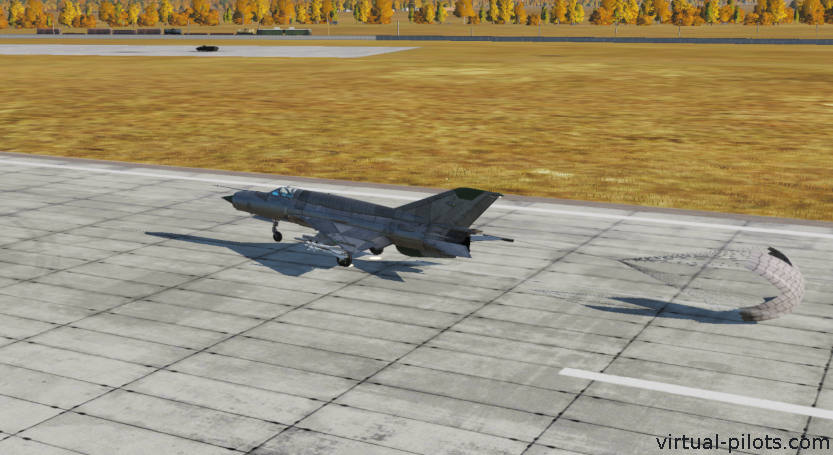 In spite of we didn't find transportst it was a very interesting mission and it was unpredicted! During all the flight it resembled the real life, not a game.
Thank very much to @zedd for his interesting and unusual mission. I really enjoyed it!